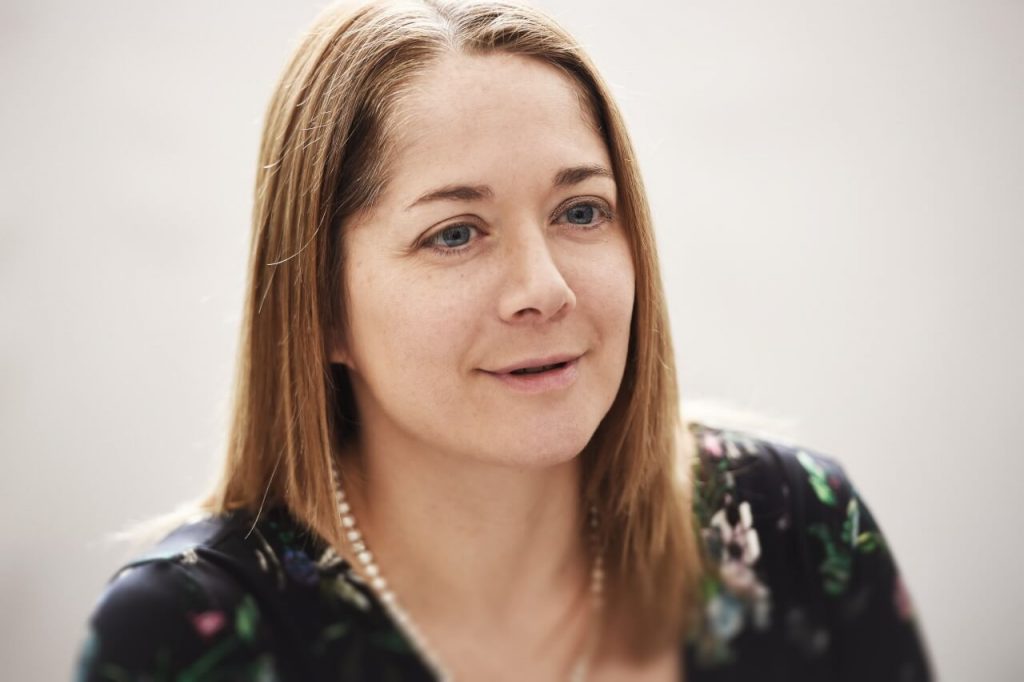 6 Drakes Meadow
Penny Lane
Swindon SN3 3LL
Partner - Head of Commercial
Kate is one of Thrings' leading commercial lawyers, specialised in the drafting and negotiation of commercial contracts. She is recognised and valued by her clients for her responsiveness, pragmatic approach and ability to see the bigger picture beyond a commercial contract.
Clients see Kate as part of their team. She works closely with them to analyse commercial relationships and the risks associated with the business contracts presented to her, efficiently guiding her clients towards commercial solutions and the achievement of their business objectives.
Kate is the main contact for a number of in-house legal teams, and supports businesses of all sizes and through all stages of growth.
Her day-to-day work involves drafting, negotiating and advising on a wide variety of commercial agreements. Clients include both suppliers and buyers – nationally and cross-border – with a particular focus on the technology, digital, FMCG and manufacturing sectors.
Kate is head of Thrings' Brexit team, working with clients to assess and respond to Brexit risks and opportunities.  She is also a member of Thrings' Technology and Digital sector group, advising businesses on matters such as the development and licensing of technology platforms, including cloud-based software as a service (SaaS), e-learning platforms and white label software apps. 
Key Experience
Kate's relevant experience includes:
acting for a national fuel supply business, working with both the commercial and in-house legal teams providing advice on contracts of supply and purchase, reviewing and advising on public and private tender documentation
acting for a major UK retailer and supporting its in-house legal team in connection with a wide range of contracts including supplier contracts, advertising agency contracts, event sponsorship and online marketplace terms and conditions
advising a niche app development company in connection with the licensing of its app to a well-known cloud-based business
drafting and negotiating sponsorship and endorsement contracts for a major luxury nail brand
acting for a company in the defence, security and justice sector, providing advice in connection with their contracts with government entities such as the Foreign & Commonwealth Office
acting for MAN Truck & Bus UK Limited on a €1.3b contract for the sale of commercial vehicles and the provision of repair and maintenance services and integrated logistics support to the UK Ministry of Defence
acting for AirTanker in connection with a Power by the Hour agreement providing for the maintenance, repair and overhaul of parts for an aircraft used by a commercial airline
advising a household name in relation to competitions run on social media sites such as Twitter and Facebook
leading the team acting for Coty Inc on the acquisition of Lena White Limited, the largest international distributor of OPI
We have time and again benefited from the professionalism, flexibility, knowledge of law and commercial prowess of Kate Westbrook. She absorbs unique subject matter quickly and her attention to detail – even when faced with unreasonably tight deadlines – has been beyond reproach. We very often have to call on her advice and guidance late at night or on weekends – she has never failed to respond with positivity, reassurance, and most importantly invaluable legal counsel. We regard Kate as part of the family and would not hesitate to recommend her and Thrings.
Sean Lumley, Group Strategy Director, TorchlightGroup Limited
LOOKING FOR ONE OF OUR PEOPLE?