Download your free guide now
A guide to your first meeting with our family team
The first meeting with your family law solicitor can be a daunting experience. Seeking to make the best use of your time to achieve a positive outcome, preparation is key. One of our priorities is to ensure that we have a good working relationship with all of our clients and that you feel comfortable and confident with your solicitor. So what can you do to ensure that all-important initial appointment is productive, stress-free and, ultimately, successful? Read our guide to find out.
Download your free guide now
With any major changes in the law, planning ahead is the key to success.
In this guide, we answer your 'need to know' questions so you can make decisions with confidence.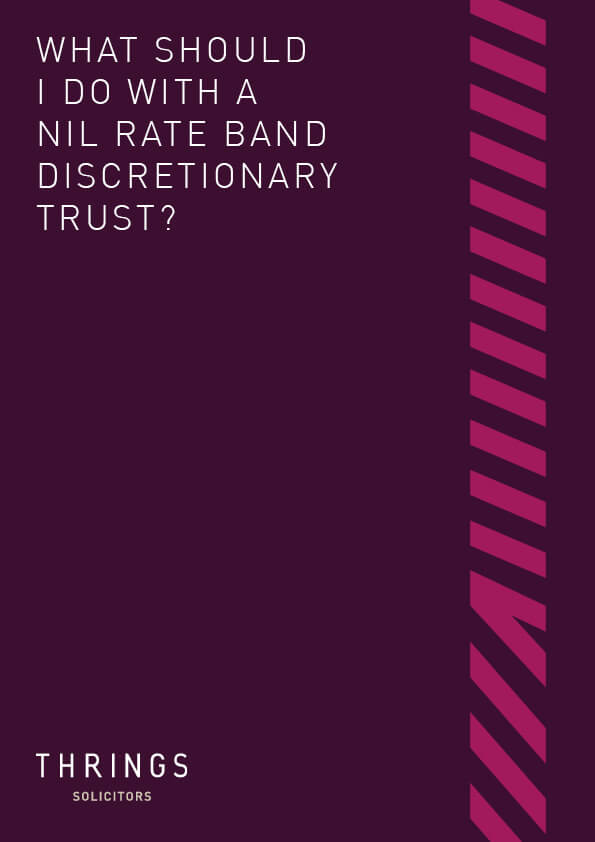 Key information about the Nil Rate Band Discretionary Trust.