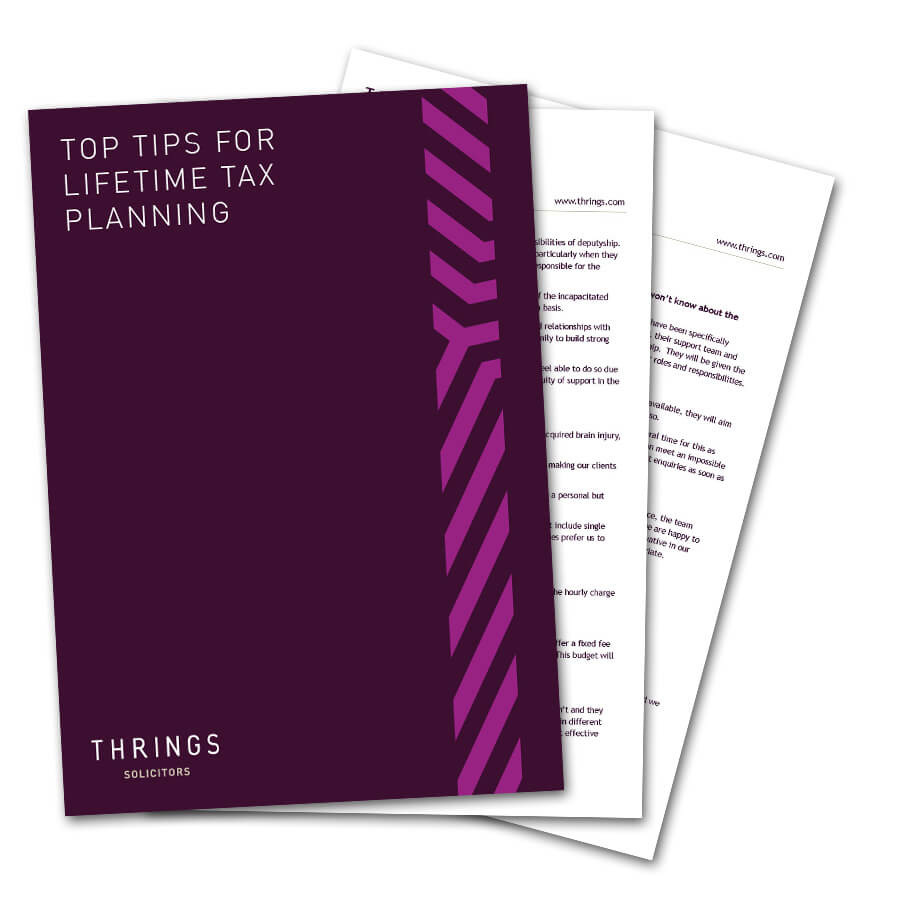 Download your free guide now
Top Tips For Lifetime Tax Planning
Two of the most common questions our clients ask are: "How can I protect my assets through efficient Will planning?" and "Can I reduce my Inheritance Tax during my lifetime?". Our guide takes you through some of the more straightforward ways you can achieve both through gifting.
Download your free guide now
Buying a company in administration can mean a bargain-entry into a new market or pool of customers, but know the risks or you may lose out.
Taking on investment? Learn how to do it in a way that safeguards your business.
If you are a homeowner, this guide will help determine what tax benefits may be relevant to you.