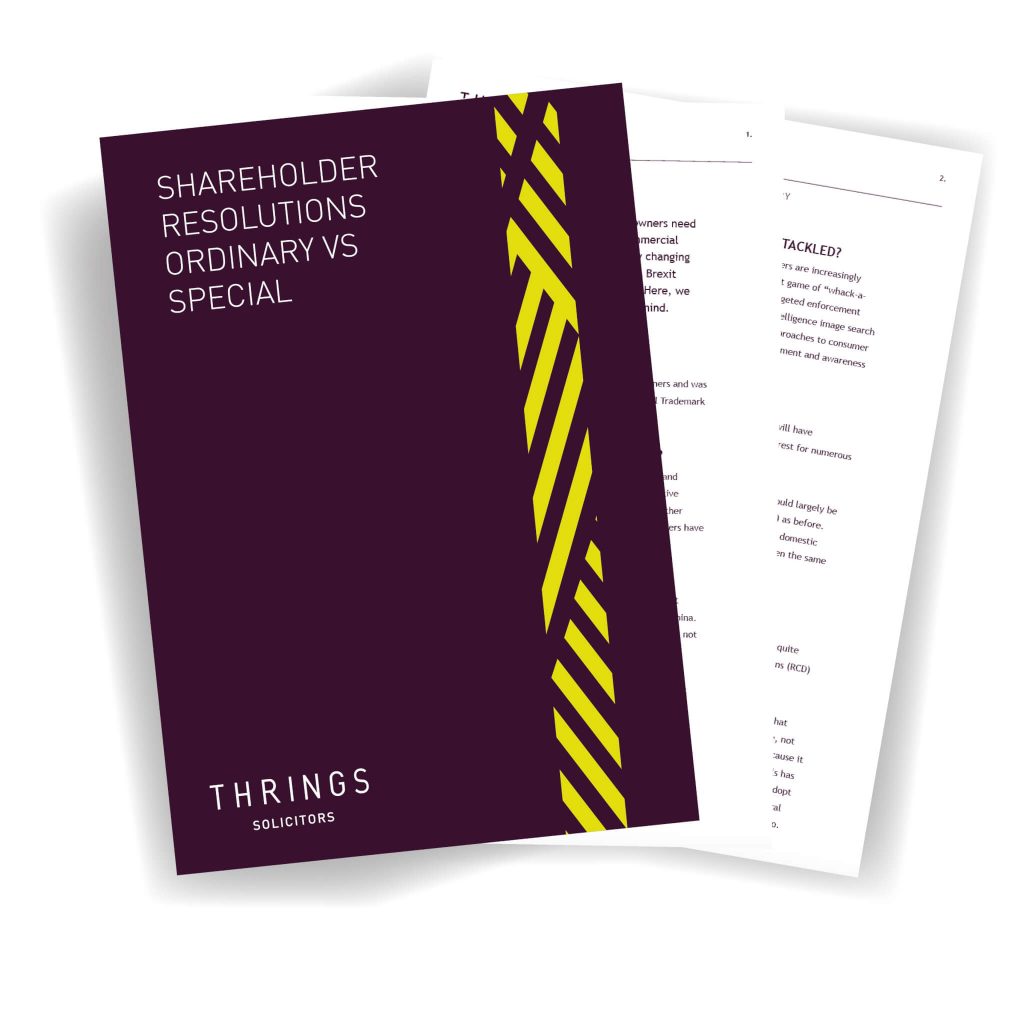 Download your free guide now
Shareholder Resolutions – Ordinary Vs Special
Shareholder resolutions enable decisions to be made about a company's operation, structure and shares. Our guide explains how shareholder resolutions function, and the way in which they impact the company and its shareholders.
Download our free guide and learn everything you need to know about:
– Shareholder voting rights
– Companies Act
– Ordinary and special resolutions – which one is best for you?
Download your free guide now
Everything you need to know about dilapidations for Building Surveyors.
Issues to consider and practical solutions in order to protect your internet legacy.
Our guide to financial disclosure when going through a divorce or separation.