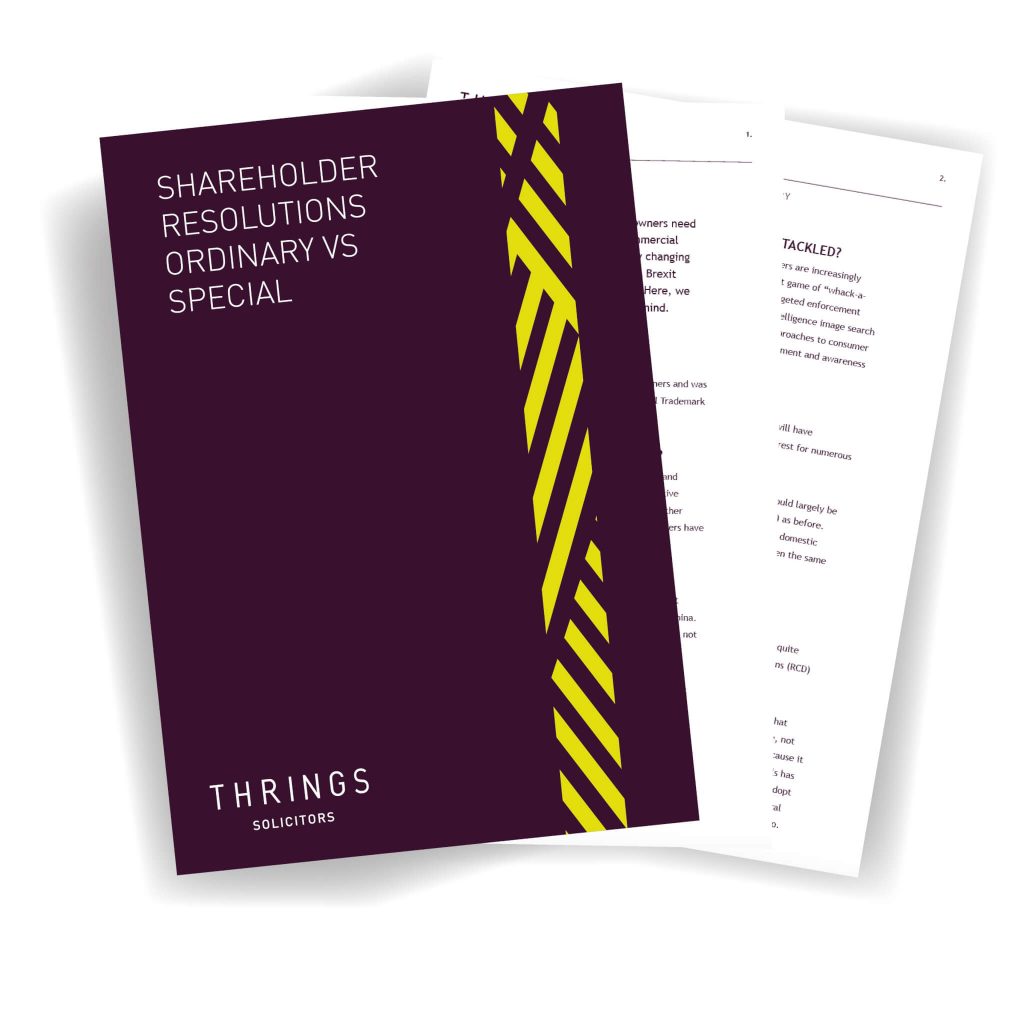 Download your free guide now
Shareholder Resolutions – Ordinary Vs Special
Shareholder resolutions enable decisions to be made about a company's operation, structure and shares. Our guide explains how shareholder resolutions function, and the way in which they impact the company and its shareholders.
Download our free guide and learn everything you need to know about:
– Shareholder voting rights
– Companies Act
– Ordinary and special resolutions – which one is best for you?
Download your free guide now
Here, we discuss Collaborative Law – an increasingly popular alternative dispute resolution process.
We explore what a Trustee position involves and advise how these duties and powers can best be upheld.
Here, we address the use of powers to take rights and property in land from others without their consent.