Download your free guide now
New offshore trust tax changes
The latest of these changes will come into effect on 6 April 2018 and will affect offshore trusts. This means that there is now a limited window of opportunity for affected individuals to review their circumstances and, if appropriate, make adjustments to ensure that their affairs are organised as tax-efficiently as possible. Read our guide for key points, actions and next steps.
Download your free guide now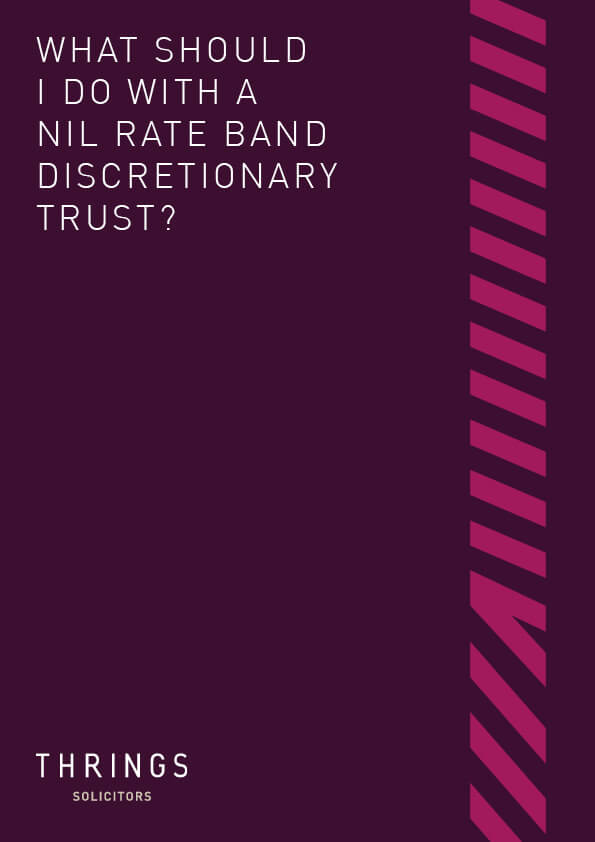 Key information about the Nil Rate Band Discretionary Trust.
Our guide will help you make an informed decision about this important outcome.
Top moving tips including a checklist of tasks to complete and people to notify.