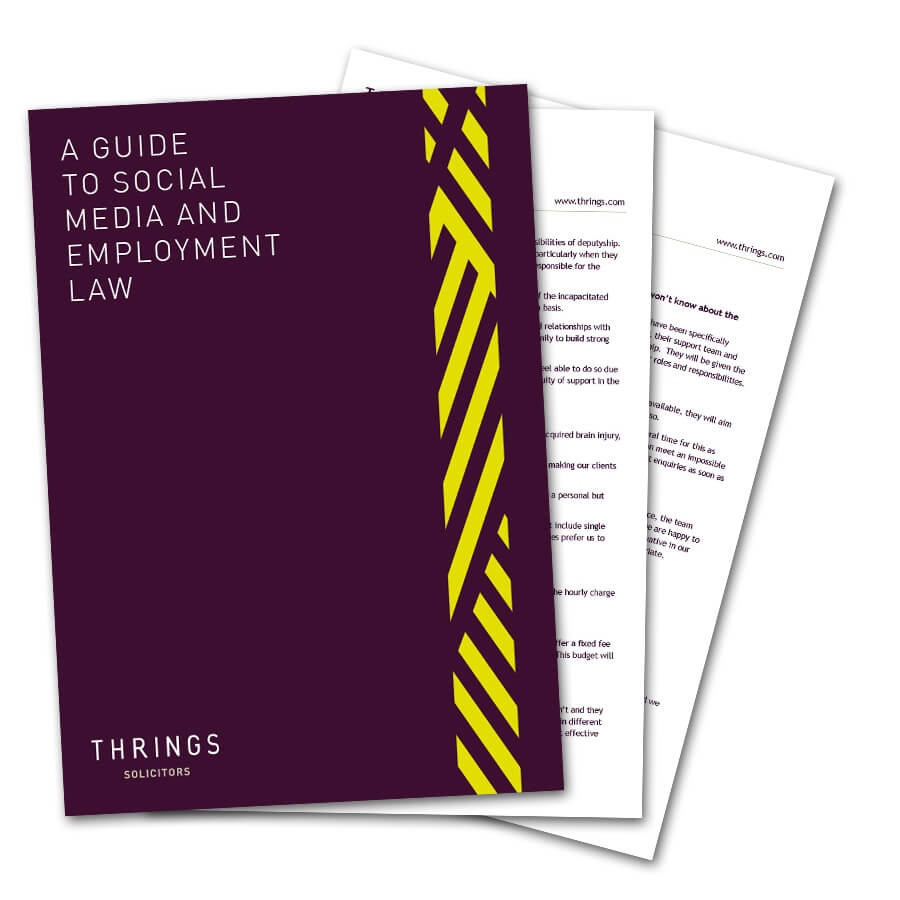 Download your free guide now
A Guide To Social Media And Employment Law
The rapid growth of social media presents both risks and opportunities for businesses. Download our guide for an overview of the key issues employers face regarding their employees' social media activity. This includes an overview on the divide between public and private forums, the legal implications of monitoring employees' and candidates' social media profiles, and what to consider when drafting a social media policy.
Download your free guide now
Issues to consider and practical solutions in order to protect your internet legacy.
Are you monitoring your employee communication legally?
Our guide to financial disclosure when going through a divorce or separation.